QLD: Easter Retreat
Friday 2 – Monday 5 April 2021
Take some time out from the busyness of everyday life at our Sunshine Coast Easter Retreat with guest Yogi - Swami Jasraj.
This is an opportunity for you to spend a few nourishing days connecting with your breath, your body, your mind and the present moment, away from the usual distractions of life.
Where: Kondalilla Eco Resort is set in amongst 20 acres of magnificent Sunshine Coast Hinterland rainforest.
Included: Yoga classes, workshops, satsangs & vegetarian meals.
Interested? email sunshinecoast@yogaindailylife.org or brisbane@yogaindailylife.org
---
VIC: Easter Retreat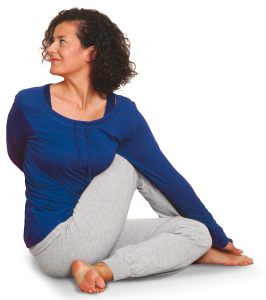 Friday 2 - Monday 5 April 2021
Escape the city and retreat to the big skies and rolling countryside. Taking advantage of this extra long weekend, it is Yoga in Daily Life's goal to offer a friendly, nourishing weekend, suitable for yogis with experience in the practices (not beginners) who are seeking a harmonious immersion (not boot camp). This unique and uplifting retreat offers a balanced schedule of yoga classes, guided pranayama & meditation, yoga nidra, afternoon workshops and ample free time.
Where: Continential House Retreat & Wellness Centre, Hepburn Springs
Included: Lovely accommodation, all delicious meals & inspiring yoga programs
Interested? Follow this link> for all the details or email melbourne@yogaindailylife.org
---
BALI: Heart Centred Living Yoga & Meditation Retreat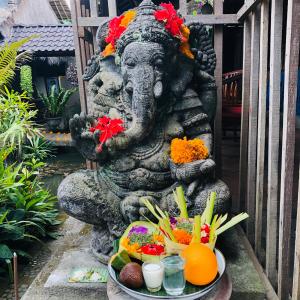 Saturday 18 - Friday 24 June 2022
Our intention is to offer an immersion into asana, pranayama, relaxation, meditation and satsang without the distractions of our regular life, the opportunity to explore your own practice more deeply, touching the wisdom of your heart. Practices are supported with guidance in the sessions plus opportunities to talk with the teachers and time to integrate your own experiences. All this balanced with ample free time to relax and do nothing or to explore the stunning tropical natural surrounds and vibrant culture of Ubud.
Where: The Shala Bali Yoga & Ayurveda Retreat Centre, Ubud Bali
Included: Accommodation, breakfasts & dinners and a complete yoga program.
Interested? Details are > here OR email melbourne@yogaindailylife.org
---
Yoga in Daily Life offers students of Yoga home for retreats in many corners of the world, small Ashrams along with vast centers operate as non-profit organisations dedicated to sharing the time-honored, rich heritage of Yoga sciences. Castles in Europe and a network of Ashrams in Rajasthan, India are some of the places you'll find practitioners engaging in their studies.